Education Programs
There were some truly magical moments. I've never met such a great and enthusiastic group of people. This love of film is apparent and truly infectious. This helps fan the flames of my desire to work in this industry. It was close to a religious experience at times."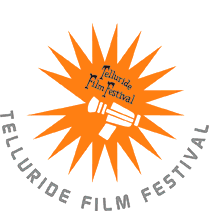 For over 30 years the Telluride Film Festival has presented students with the opportunity to experience the Festival as it was initially intended—a celebration of film as an art, a festival of discovery and rediscovery, and a place to share your love of film with others who feel just as passionately as you do.
You don't need to be a film student. All you need is a consuming passion for film. Seize the opportunity to immerse yourself in a direct and intimate dialogue with some of the greatest filmmakers out there, joined by peers that share your enthusiasm.
The goals of the Festival's education programs are as follows:
Expand participants' worldview through film screenings and discussions with filmmakers
Develop participants' ability to become more thoughtful and discriminating media critics
Assist participants' growth into more thoughtful and active cultural participants and leaders for the future
Broaden participants' knowledge and understanding through learning of other students' backgrounds and lifestyles
Provide participants with the opportunity to become lifelong friends with peers from divergent backgrounds
Student Symposium
The Student Symposium is designed for college undergraduates and grad students; all majors are welcome. Fifty students, from around the globe, are chosen to participate in a rigorous five days of screenings and seminars. Participants receive a special Festival Pass, a travel stipend and special access to the likes of Céline Sciamma, Edward Norton, Kelly Reichardt, Barry Jenkins, Alejandro G. Iñárritu, Todd Haynes, Francis Ford Coppola, Errol Morris, David Fincher, Laura Linney, Mike Leigh, Tilda Swinton and Michael Haneke.
City Lights Project
The City Lights Project invites high schools to participate. Fifteen students and their teacher chaperones attend the event and gain exposure to great films and filmmakers in a life-changing experience similar to the Student Symposium.
Student Prints
This program was the first TFF shorts category, initiated in 1993. Since that first year, the program has expanded considerably and includes works by artists whom we will see again in years to come. Past "alum" include up-and-coming feature filmmakers who are beginning to make names for themselves. Films have been submitted from such countries as South Africa, Hong Kong, Poland, Sweden, Bulgaria, Denmark, the Netherlands, the United States and others. For more information, check out our film submission page.
FilmLAB
In partnership with the American Film Institute, exceptional AFI Fellows learn from world-class filmmakers in a masterclass setting and enjoy a special "filmmaker" experience of the festival. Learn more about FilmLAB here.
Who Makes These Programs Possible?
YOU do. It is only through generous, continued support from our sponsors that we are able to keep these transformational educational experiences alive. Please consider a contribution toward the Telluride Film Festival Educational Programs so that we can guarantee these life-changing opportunities for generations to come. For more information, please contact sponsorship@telluridefilmfestival.org.

In five days, I saw the magic and the promise of the cinema, not only in the movies themselves, but also in the people around me."

I was a tad worried that I'd be surrounded by pretentious film snobs all weekend, but boy was I wrong!